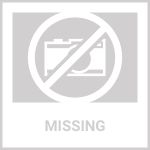 Don't let your anger get the best of you. Take it out of your system with a friendly-not-so-friendly table tennis match with your opponents to even the scores. Victory comes easy and guaranteed when you have Timo Bell Control Fl paddle in your hand, offering optimum control for ball placement and well controlled attacking shots. Sometimes it's all about the ball placement. With the Timo Boll Control FL Blade players get the stability and security needed for well placed shots and passive play. Perfect for players who want to increase their targeting accuracy and become better, faster players. This paddle is very easy to make loops with, and excels in soft touch and blocks. Suitable for players at the intermediate to begginer level.                                                                                                                                                                                                                             Paddle Specs
Class: ALL
Plies: 5W
Weight: 85g~
Blade Thickness: 5.7Blade
Size: 158x150mm
FL Handle Size: 100x25mm
Available in Anatomic, Straight, and Flaired handles.